We also use the know-how we have accumulated over many years in spindle and rotary technology for various other products, applications and future markets. For example, we manufacture high-speed rotary atomizers for atomizing liquids or high-performance compressors with non-contact, wear-free bearing technology for gas applications.
If you are looking for a partner for the perfect rotation, please do not hesitate to contact us.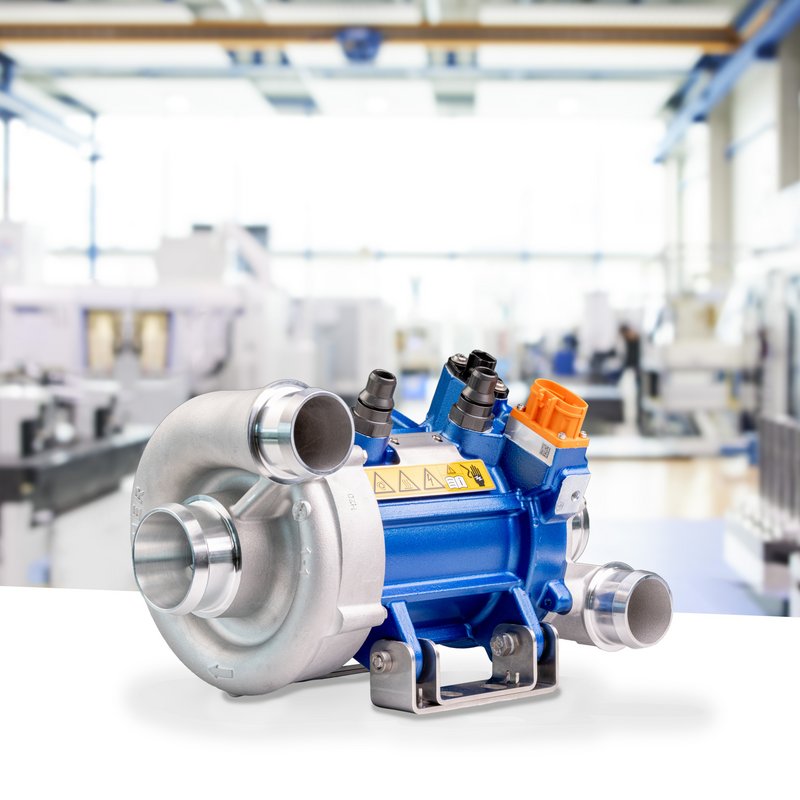 ELECTRIC TURBOCOMPRESSORS
A HIGH-TECH PRODUCT THANKS TO CUTTING-EDGE TECHNOLOGY
With Swiss precision engineering, we rely on our unique patented spiral groove gas bearing technology. As a result, our compressors operate without bearing cooling air and require no external air supply. Our FISCHER compressors are virtually wear- and maintenance-free and thus achieve a very long service life as well as highest efficiencies. We are convinced of our compressors and continue to invest in innovation to strengthen our global technology leadership.